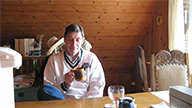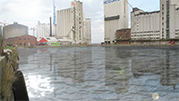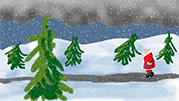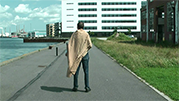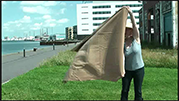 We had no idea of what we could actually do movie-wise on a desktop computer, so we started by performing several experiments to simply find our limits. It was paramount to us to to create a world that looked believable for our characters. So questions arose: could we make water? Could we make fire? How about smoke? And Fog? So we began experimenting:

GROS

DK

Our very first go at morphing a still image. Crude, but we did see potential in the technique

Another composing experiment, this time it is digital smoke coming out of a skeletons eye sockets.

Our first experiments with water reflections was not very encouraging.

A very simple morphed walk cycle that later came back to hunt us.

These experiments with a cape and a flag blowing in the wind are examples of techniques that looked promising, but that we ultimately had to abandon.