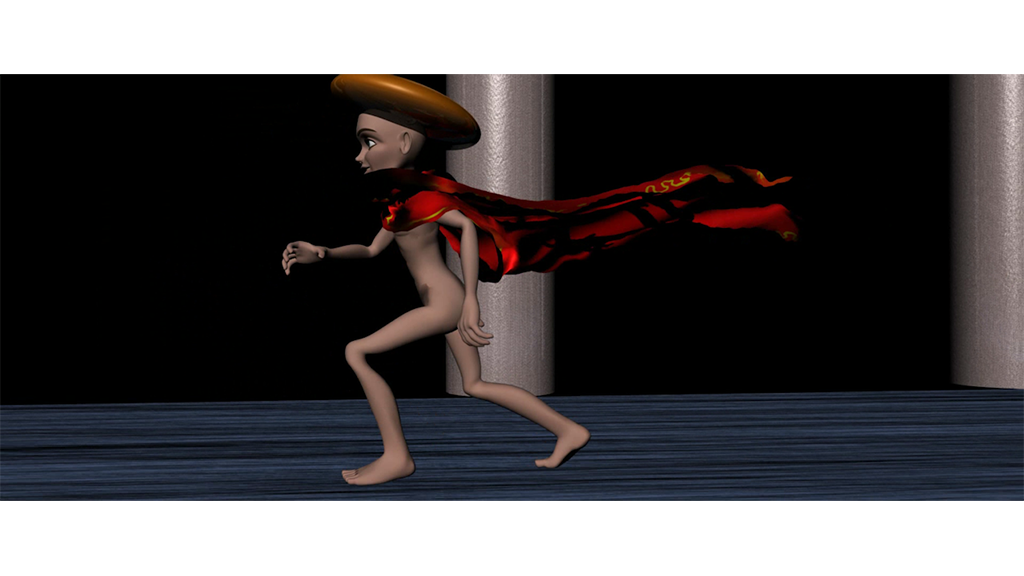 This test was performed to see how a clothes simulation would hold up during fast movements. Again Ichro from Poser Pro is clad in his trusty cape, and this time he is asked to run down an alley of columns. The whole thing is rendered in Maya.

The scene is rendered in Cinemascope. We are not yet decided upon what framing the finished movie will get, but we are currently leaning towards a scope format to better place our characters in the landscape.

And don't mention his hat...

GROS

DK